[:en]
I went to summer cottage and swam in the sea on October 5.
I took a sauna to warm myself before swimming. The water was so cold. But, I felt good after taking sauna and swimming alternately.  The first time to swim in the cold sea in autumn was fun.
In Finland, some people swim in the ice water. I want to try it someday. Of course, I think it sounds good to swim in the lake in summer. Finnish sauna & swimming style is interesting.
The summer cottage with beautiful view was so nice. Thank you very much.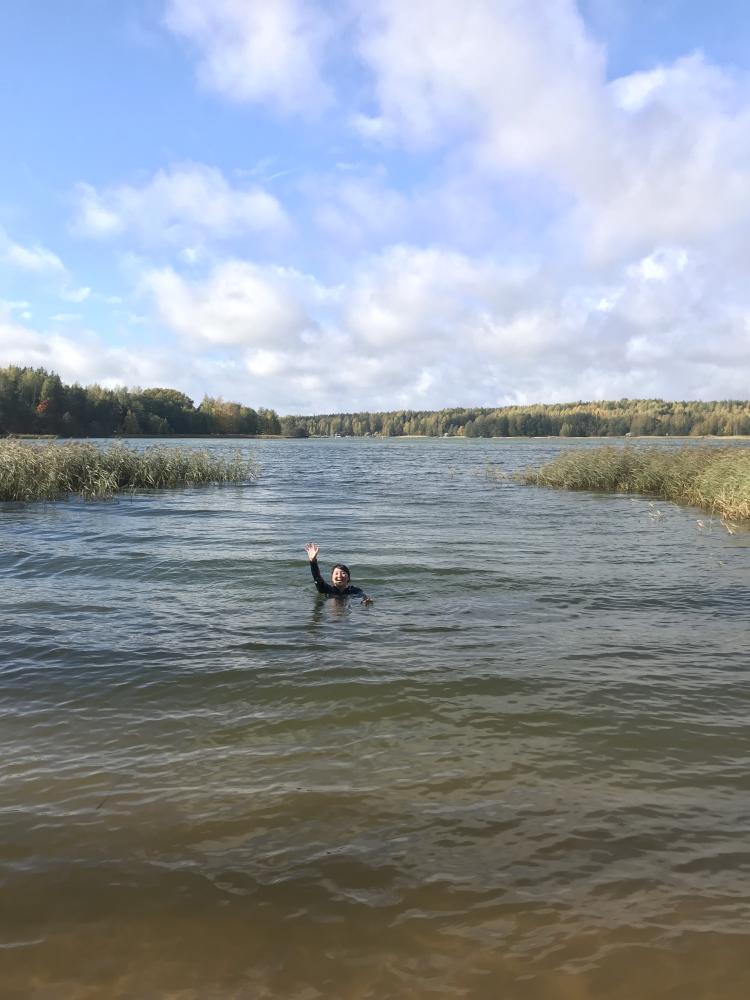 [:ja]
10月5日にサマーコテージに行き、海で泳ぎました。
はじめにサウナに入り体を温めました。その後海に入った時、海水が冷たすぎて痛かったですが、サウナと海を交互に入ると気持ちよく、最後にサウナから出た後、血流が良くなってすっきりした気分でした。初めての寒中水泳はとても楽しかったです。
フィンランドでは、真冬にアイススイミングをする人もいるらしく、それもいつか体験してみたいです。また、暑い夏に思いっきり湖で泳ぐのも気持ち良さそうだなと思いました。フィンランド人のサウナスタイルはとても面白いです。
きれいな眺めが楽しめる、素敵なサマーコテージでした。ありがとうございました!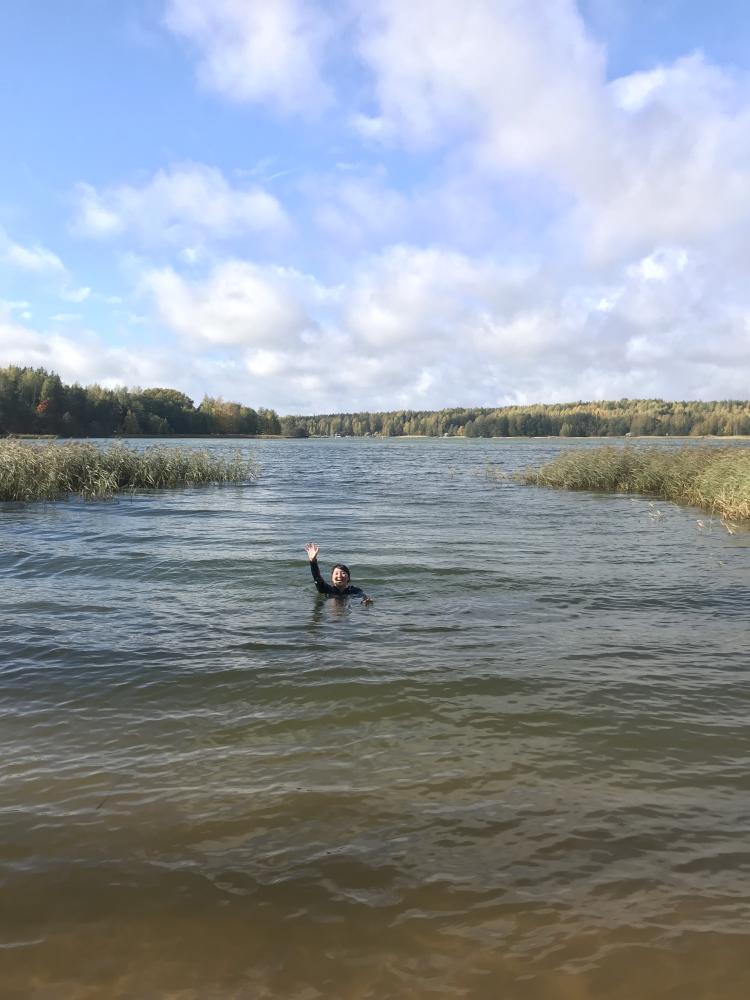 [:]