[:en]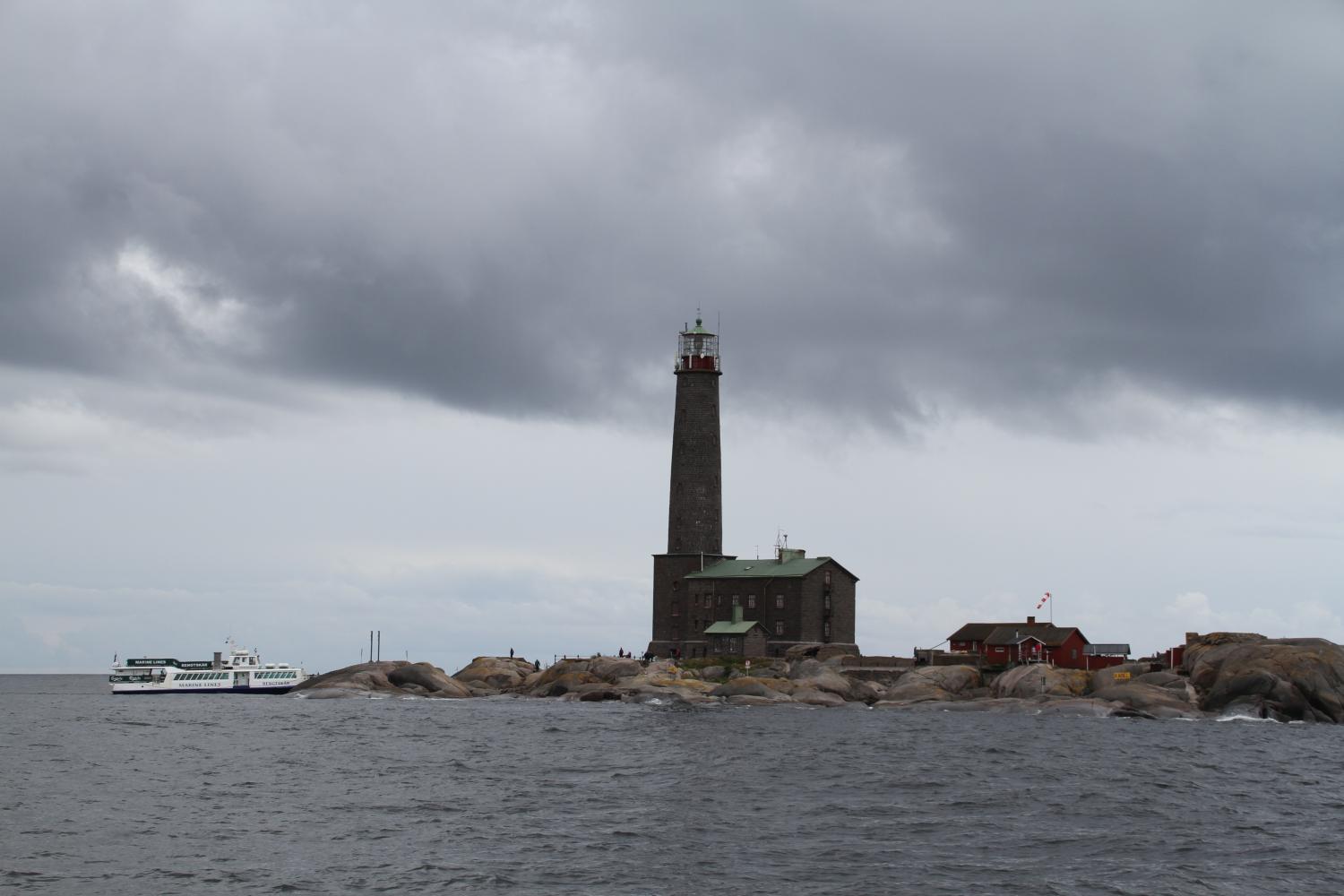 I went to Bengtskär on August 25th. Going to Island by ferry is one of my things I want to do in Kimito Island. A little while after I left harbor, I watched many islands and rocky islets. Sometimes, the summer cottage built on the island.
Firstly, I landed on Rosala and visited Viking center. I ate a traditional fish soup and archipelago bread at Chieftain's hall. The room reproduces Viking age. Inside room is dark, but many candles were lighted. So, I felt as if I have been in Viking age.
Finally, I arrived at Bengskär. It was long time to come here by ferry. This island is apart from other islands. Lighthouse is built by using rock. It was majestic and the atmosphere was mysterious. This is built in 1906 and is the tallest light house in Nordic countries. During World WarⅡ, Russia tried to take it away. The battle was fought here.
I had seated while watching the ocean. And, I talked with some Finnish People. I hear every visitors come from Tampere. Although I could only smile at them at first, I enjoyed talking with them.
The sun came out on the way back to Kasnas. Therefore, I enjoyed the view of the sea from top of the ferry. I was excited to go cruising. It was nice trip.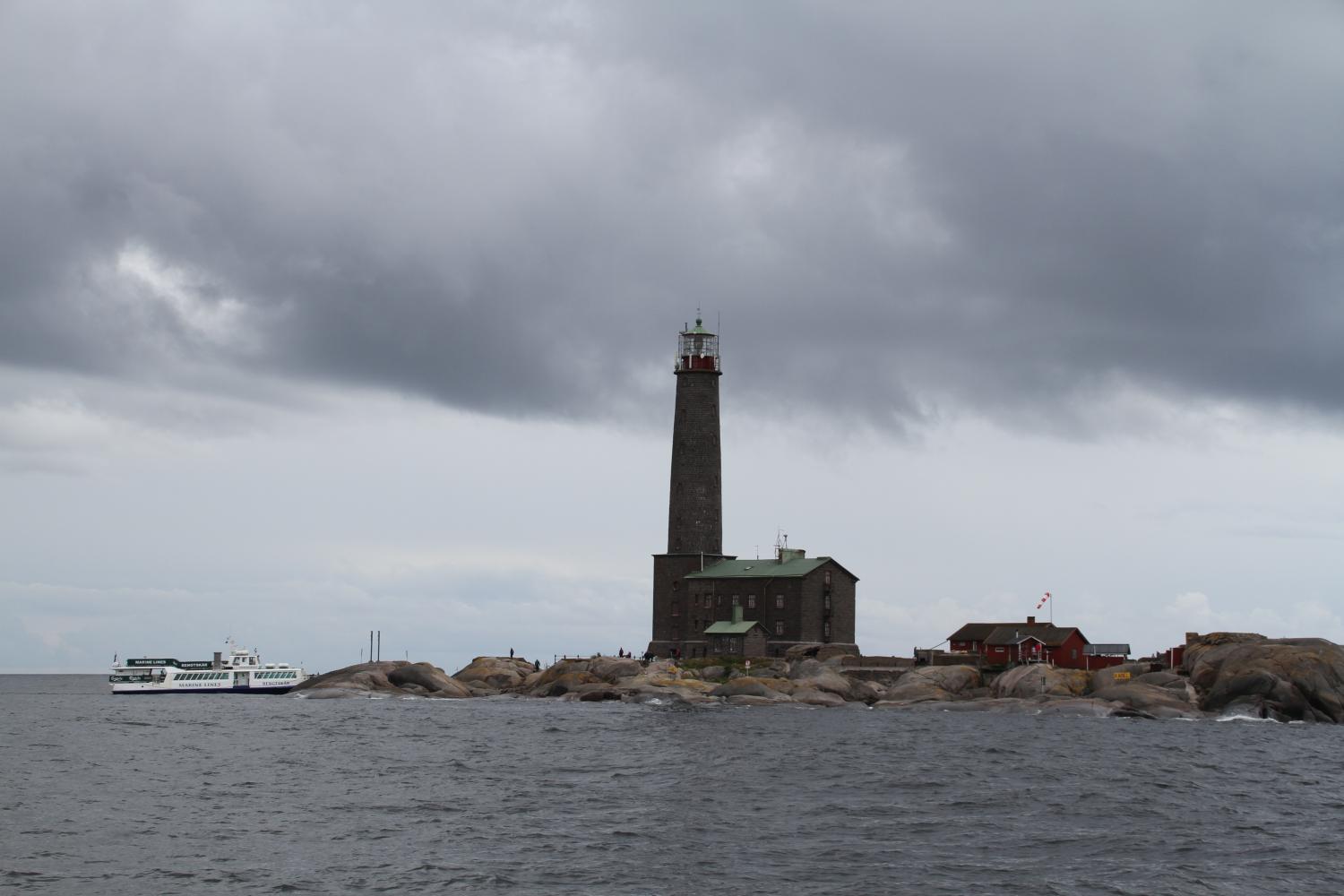 キミト島の観光名所である灯台を見るために、Bengskärという島に行きました。キミト島を訪れる上で、船で島に行くことは体験してみたかったことの一つです。出発してからしばらくするとたくさんの島が見えてきました。いくつかの島の上にサマーコテージが建っているのも見えます。
はじめに、Rosalaという島に寄って、Viking center を訪れました。そこでは、伝統的な魚のスープと、archipelago bread というパンを食べました。ろうそくの灯された室内にいると、まるでヴァイキング時代にいるようでした。
Rosalaを離れ、しばらくすると一つだけ離れたところに島があり、そこに灯台が建っているのが見えてきました。石でできた灯台は、威厳を感じられ、神秘的な雰囲気でした。螺旋階段を上って、灯台の一番上から海を見渡すこともできます。北欧で一番高い灯台で、1906年に建てられた歴史ある灯台らしく、第二次世界大戦中にロシアがこの地を奪おうとして、戦いが行われていたそうです。
海をみながら椅子に座って、何人かのフィンランド人とお話しすることができました。この日は皆タンペレというまちからツアーで来ていたそうです。また、帰りの船でもおしゃべりを楽しめました。行きの船では、緊張していたのでほほ笑むくらいしかできなかったのですが、お話ができて嬉しかったです。
帰る頃にはちょうど晴れ間が見えてきて、船の一番上からきれいな海を眺めることができました。Bengskärへの船旅は、いい思い出となりました。